A map and a calendar: Tolkien Reading Day 2014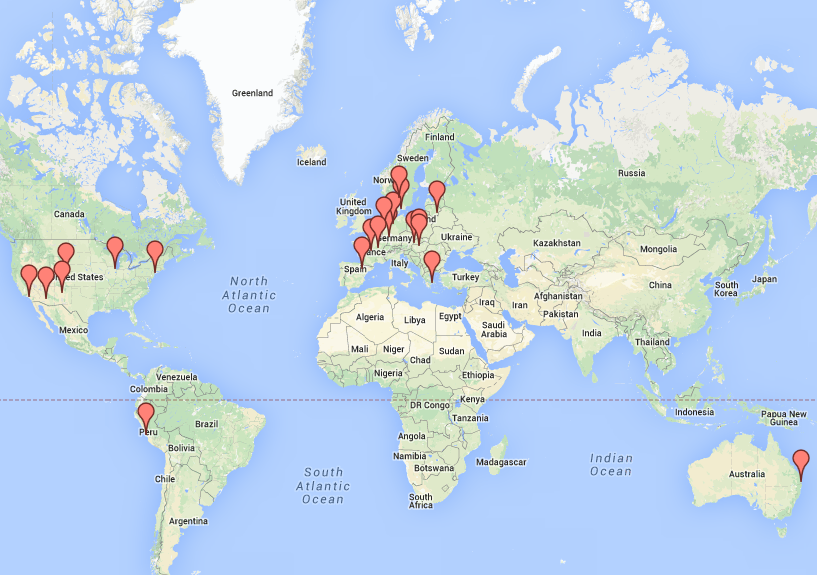 A list and a map of Tolkien Reading Day 2014
Tolkien Reading Day is an annual event, launched by The Tolkien Society in 2003, that takes place on March 25. It has the aim of encouraging the reading of the works of J. R. R. Tolkien, and the use of Tolkien's works in education and library groups. The date of March 25 was chosen in honour of the fall of Sauron, in Tolkien's The Lord of the Rings.
 This year's topic, suggested by the Tolkien Society, is "Hope."
The world over Tolkien fans will gather for formal or informal meetings – readings, reenactments, lectures, talks and workshops to further interest in the life and works of J.R.R. Tolkien. I have tried to list as many events as possible and implemented a Google Calendar for this you can print or use on your site.
Middle-earth News will host a whole day of wonderful things, quizzes, raffles, you name it – and please visit Britta Siemen's great blog list of events; I hope together we'll be able to get as complete a list as possible.
ATTENTION: Please click on more details in the tabs; a new window will open and there you will be able to use the links directly. Unfortunately, Google Calendar doesn't allow it in the agenda view. Also – please note that some of the dates may be off as the calendar may have issues with international time zones. Please always check back with the organizers' websites!
Google Calendar of Tolkien Reading Day 2014
Google Map for Tolkien Reading Day 2014