There is no cake like a Middle-earth cake for your wedding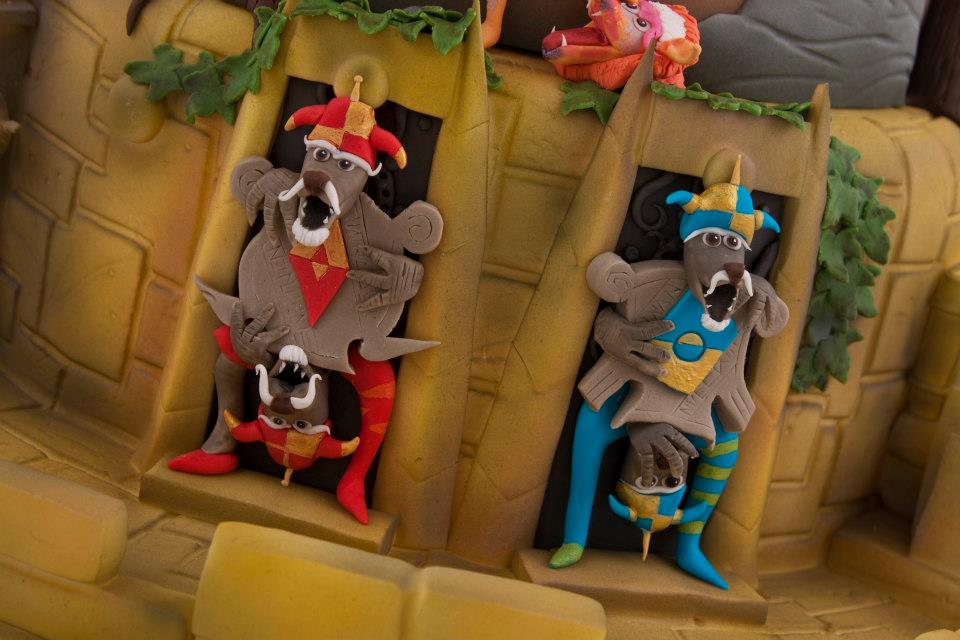 I am a happily married man and I know that this is partly due to the wonderful wedding we had. A large part of the success of our wedding day happiness was thanks to our wedding cake from our favourite confiserie in Berlin. We decided to have a very simple design, none of the flowery-rosy-nonsense stuff, because we love simplicity in aesthetics. However, being the nerds that we are we could have possibly opted for some of those amazing, hilarious and breathtaking cakes done by a very talented cake maker by the name of Tracey Rothwell [please do a Discworld cake! honestly!]
Ms Rothwell runs the Little Cherry company which does beautiful and lovely classical designs:
I LOVE horror movies, 80′s flicks, zombies, skulls, rock music, cartoons, Tim Burton, Disney, popcorn, tattoos and general geek filled goodness. I talk alot, I get excited about themed cakes, I've been a gamer since I could hold a control pad and I also have to admit that I'm in love with Freddy Krueger and pizza.
And with that kind of passion you can win prestigious awards! With the Labyrinth-themed cake shown here Ms Rothwell won the gold medal at the Cake International Show for Wedding Cakes of Two or more tiers in 2013. Working in Bacup, a lovely city in Lancashire, designated "a conservation area of special architectural and historic interest" by English Heritage, she offers almost everything any nerd could possibly ask for. Be it your birthday, your wedding or any other occasion – you should book ahead a couple of months. And unfortunately you will have to live in the UK to get those cakes – damn!
Not even a herd of wild horses could make me not show these pictures to you (as the Big Yin would say) because they are absolutely gorgeous. Hope you like them!
All pictures (c) Tracey Rothwell, Little Cherry & Black Cherry Cake Company. Reproduced by kind permission.