More on Qenya: Parma Eldalamberon 21 to be published in September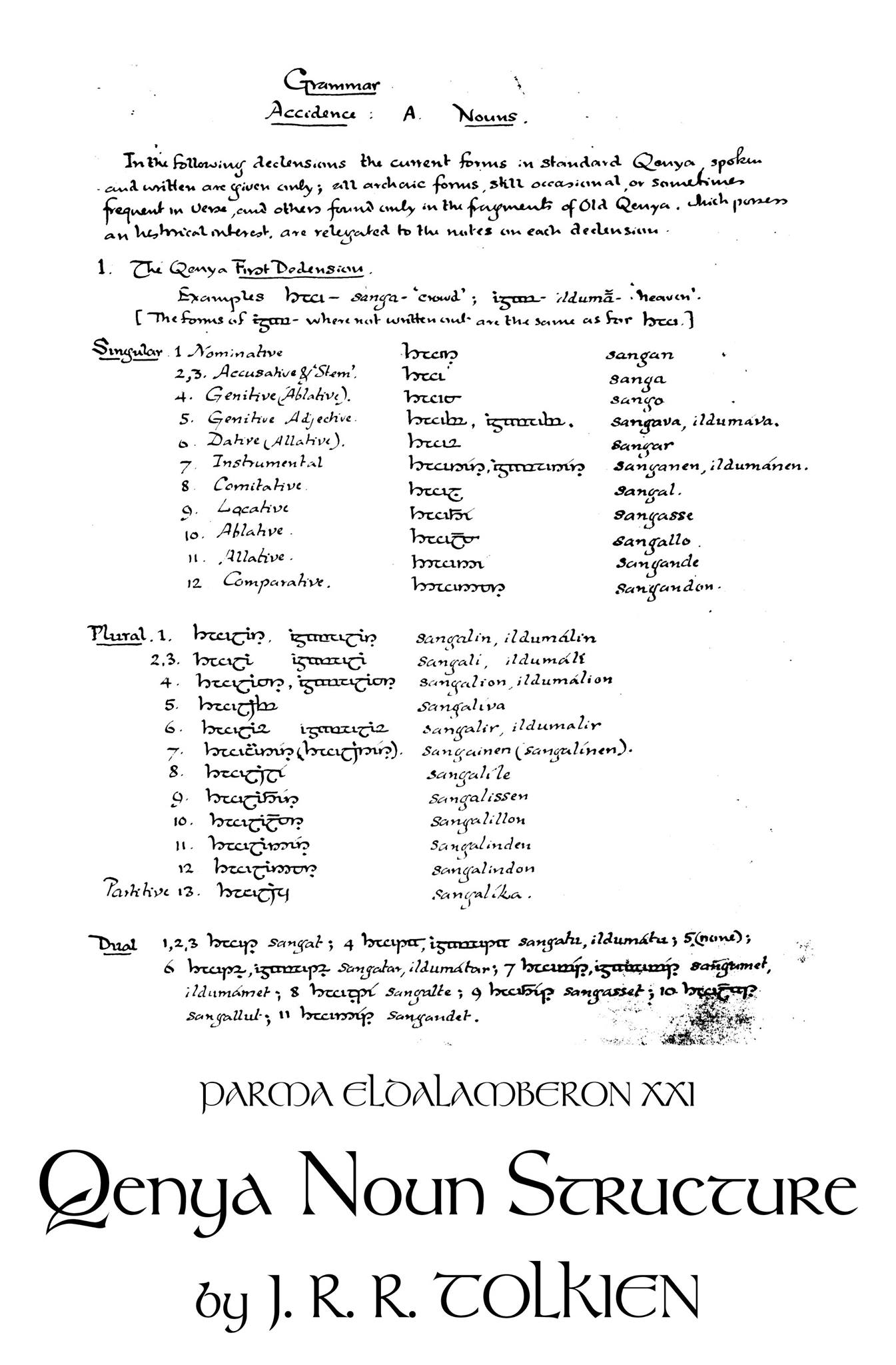 I have just received the great news that another volume of Parma Eldalamberon is forthcoming, hot on the heels of issue no. 20 which was on the Qenya alphabet. Now we are all set for Qenya nouns. Yes, this is about J.R.R. Tolkien's invented languages and if you are seriously interested in his work you should get hold of all copies of this series. The quality of those volumes is outstanding and they are provided with the full support of Christopher Tolkien himself.
Parma Eldalamberon, 'The Book of Elven-tongues', is a journal of the Elvish Linguistic Fellowship, a special interest group of the Mythopoeic Society.
The full content list of volume no. 21 is as follows:
Qenya Noun Structure
 Qenya: Declension of Nouns
 Primitive Quendian: Final Consonants
 Common Eldarin: Noun Structure
The quick facts about ordering this journal are:
110-page-journal
The cost is $35 per copy including postage and handling world-wide.
Payment is possible via Paypal on the journal's web page.
Just so you know who did this and what to expect:
The current issue presents previously unpublished writings by J. R. R. Tolkien concerning the declension of nouns in Qenya and the origins of noun stucture in Primitive Quendian and Eldarin. These have been edited and annotated by Christopher Gilson, Patrick H. Wynne and Arden R. Smith, under the guidance of Christopher Tolkien and with the permission of the Tolkien Estate.
Those gentlemen do know their Tolkien. There is nothing like this anywhere else and anything decent you might find on the internet has to be based on publications such as Parma Eldalamberon. All other stuff you should regard with suspicion 😉 Support the work of ELF and get yourself a copy.
UPDATE I have just been informed the exact publication date is September 2nd, 2013. The Professor died on September 2nd, 1973.