A walk through a pine forest – visiting the Oxford Artisan Distillery for a taste of the Black Pine Whisky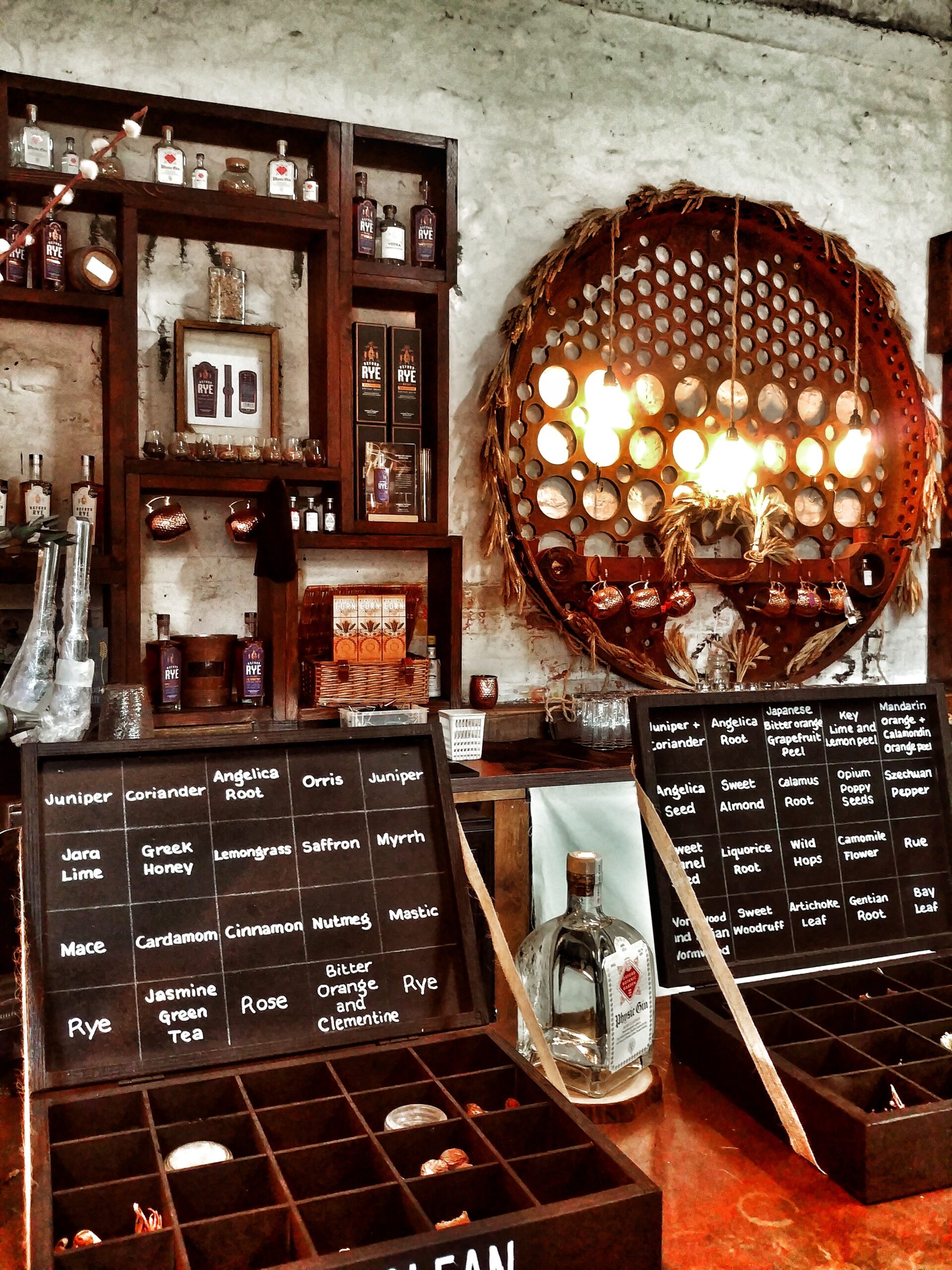 At the time of writing you have the opportunity of not only getting a very good rye whisky but a piece of Tolkien's favourite tree, the Pinus Nigra at the Oxford Botanical Garden & Arboretum. Visit the Oxford Artisan Distillery (TOAD) to enter the bid now; on Sept 22nd the winning bids on the 30 limited edition boxes will be notified.
The remaining 370 bottles will be housed in a beautiful white presentation box and include a coaster also made from the Black Pine tree. Each bottle will be numbered and available to buy online from The Oxford Artisan Distillery. Bottles will be £150.00 set to go on sale on 22nd September. [Information provided by TOAD.]
An introduction to Black Pine Whisky in coorporation with the OXBGA
Now, if that does not make you interested what else will?
However, let me take this from the beginning…
Writing about the Pinus Nigra for years – and it paid off 😅
Some of you may have heard about Tolkien's 'favourite tree', the impressive Pinus Nigra that was part of the OXBGA until 2014 when it split in half and had to be felled. I wrote about this in 2014 when this unfortunate event occurred.
Now, back in the day it created quite a media hubbub and many people asked what the OXBGA had in mind for the tree, what to do with its wood, would it have a comeback at the garden and so on. And I kept asking them about it, continously, in the years following. And Simon Hiscock, Director of the OXBGA, was so kind as to let me know there would be a whisky happening at some point in time… as well as TOAD getting back to me in 2020.
One of the wonderful things I could note some time ago for my then patrons (and now Steady members) was that the tree had, indeed, been replanted. Then Prince Charles joined in the ceremony on 2021 as you can see in this post of mine.
Fun fact: Polish Tolkien fans asked for some seeds of the Pinus Nigra and were given them by the OXBGA.
See this video for how the tree's offshoot is doing in Poland.
Then, in November 2022, TOAD came back to me, letting me know they'd be launching it in 2023. And that is probably why I was contacted a week before this release, asking me whether I would be interested in sharing the news.
I said yes, of course, and would you mind me coming along? As luck would have it, this was the weekend of Oxonmoot 50, in which I participated. And so me and my girlfriend Susi were invited to visit the distillery on August 31st, and have a preview of what would be publicly announced on Sept 1st.
A walk through Oxford and a lovely distillery
This year's Oxonmoot was not only special because of its anniversary celebrations but for me particularly because my girlfriend Susi had her first visit to England, to Oxford, to Oxonmoot, and yes, – spoiler! – she had her first taste of whisky in her life!
After a lovely walk past Magdalen College and along South Park we arrived a little early for our tour(s – we did not know yet that we would get two amazing tours of the premises and the work behind TOAD).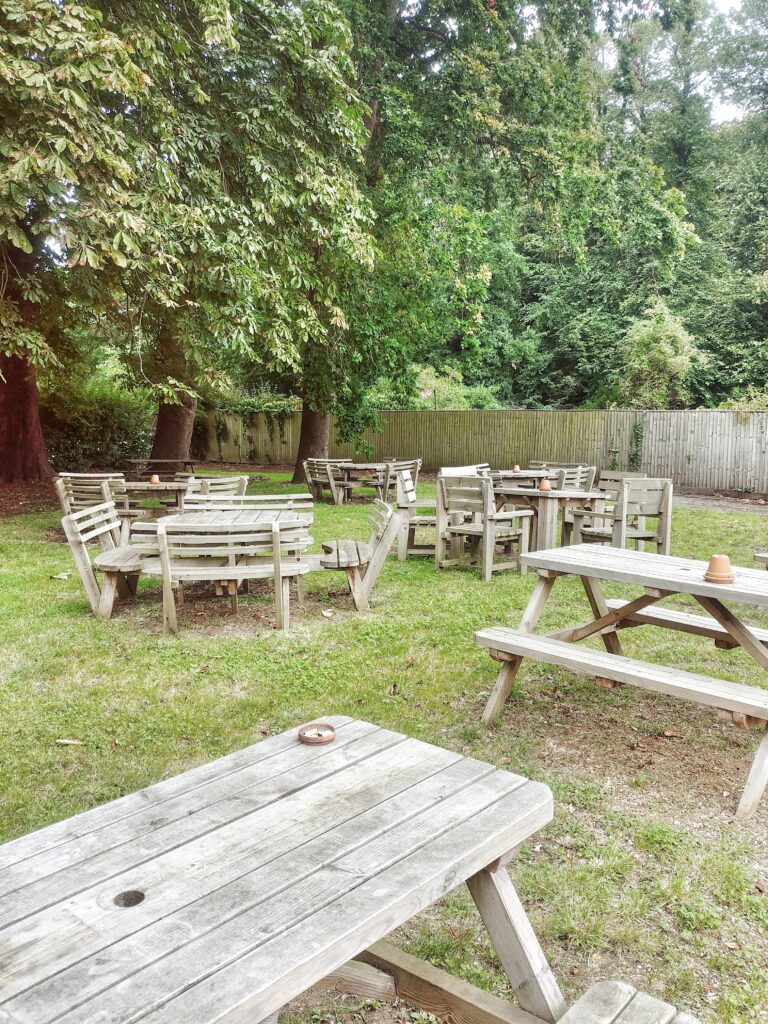 Master distiller Francisco "Chico" Rosa welcomed us to the distillery, its lovely Grade II-listed barn in which you can find its shop and the place where tours start off from, and the magical lab where all the things come together to make great drinks.
He proceeded to tell us a lot about how he approached the creation of this particular whisky with its strong literary connection to Tolkien, how the distillery has had an amazing working relationship with the OXBGA – if you need herbs, why not do a gin in cooperation with the garden involved? -, and that there certainly an element of pressure in this particular case. I concurred but also let him know that many Tolkien fans would be incredibly excited not only because quite a few happen to enjoy a decent whisky but to have a piece of Tolkien's favourite tree would be quite the enticement 😇
Chico was so kind as to share some of his life's amazing adventures on all things wine and whisky. Not only does he come from a Portuguese family with generations of experience in the wine business, he also spent some time in Norway to widen his horizon on new make whisky production after having finished his MSc thesis at the Heriot-Watt University (brewing and distilling, I should have studied this 🤩) and a first stint at TOAD. Listen to him in short Instagram post *g*
We were invited to the lab where all the magic 'happens', so to speak, and then a bottle appeared as if by magic.
Tasting Notes
Aroma
Pear, pineapple and punchy pine followed by pain aux raisins, almonds, leather, cloves and subtle tropical notes
Taste
Juicy and creamy, our whisky house character collides with Oxford Botanic Garden in the best way. Spruce shoots and pine nuts play with Sichuan pepper, mint and hint of cedar smoke.
Overall
Fruity and woody, Black Pine Whisky is an ode to the essence of a pine forest. The complexity of the wood character shines through with hints of mint, pepper and cedar smoke.

Oxford Artisan Distillery
Now, I need to say that I was a little nervous at this moment. I am not much of a whisky lover, even though I have lived in Scotland for a year and could not escape this drink's omnipresent existence. I did a tour at the Oban distillery and I had quite a few discussions with people on Skye why eating peat is not one of my favourite pastimes.
However, this one tastes absolutely fantastic, and yes, you'd believe you were in a pine forest if you closed your eyes.
Add that to the fact that I was the first person to ever taste it – excepting master distiller Chico, of course – and holding a piece of the tree in my hands this was an amazing experience to be part of. And again, my girlfriend Susi was with me and she quite valiantly noted that there was something interesting to the drinks we tasted there later on, this being her whisky introduction 😅
Heritage grains and how making whisky can involve promoting biodiversity
We were then given the 'regular' tour of the premises with Sarah who also happens to be the calligrapher who beautifully wrote the numbering on the bottles by hand (please note: do not splash too much water onto the ink 😇)
And it was a tour as I did not expect it. I will now list a few videos here so you can get an idea why TOAD was founded in 2017 and what they are trying to achieve while doing amazing spirits.
The short version really is: co-founder Tom Nicolson wanted to work on biodiversity and sustainability with this distillery and asked archaeobotanist John Letts to support him in using revitalised heritage grains. John Letts had discovered in 500+ years old thatch from thatched houses the DNA of grains that have since been displaced the world over. In a sense we only have few types of grains left in mass production, heavily supported by industries living off of them, and we cannot really sustain this kind of farming anymore.
To be allowed to have a look at a thatched roof, he had to become a master thatcher first (two and a half years) and last year he won a master scything competion as well. Quite certainly an interesting personality. Here, have a look for yourself:
And here is an introduction by Tom Nicolson, the co-founder of TOAD (yes, they do have a Wikipedia entry!)
Generally speaking, you would expect a distillery tour to be an unashamed self-advertisement on a great line of products but this tour certainly opened my eyes again that the way we mass produce foods can not be sustained in the long run and is in part responsible for some of the issues plaguing nature and humanity. However, besides that cold bath of where the distillery is coming from the work being done with them sounds promising, if not positively fascinating. And they do amazing drinks, I have to say!
An unabashed thumbs up from the Tolkienist for a visit to TOAD
The distillery is situated in Headington so if you are up for a longish walk from Oxford you can have your tour there and later on head (ingt) on visit the in-/famous Shark House or even stay there, you can walk even more for the Kilns of C.S. Lewis' fame (or visit his and his brother's graves), Sandfield Road where Tolkien lived, and the church where his requiem mass was held, or have some feed at the White Heart.
TOAD has received investment from Diageo last year and CEO Dave Smith mentions the site in Oxford will be enlargened as well as the production capacity. We were told research and lab would remain in Oxford as the connection to the university and the work of John Letts who lives not far away would make it the best place to keep it for these tasks; production and other parts of the business will be with a new site elsewhere in England.
It is a lovely area and if they manage to upgrade the services available on site as well as keeping the light and charming atmosphere of this green corner of Headington it will be even more interesting to visit.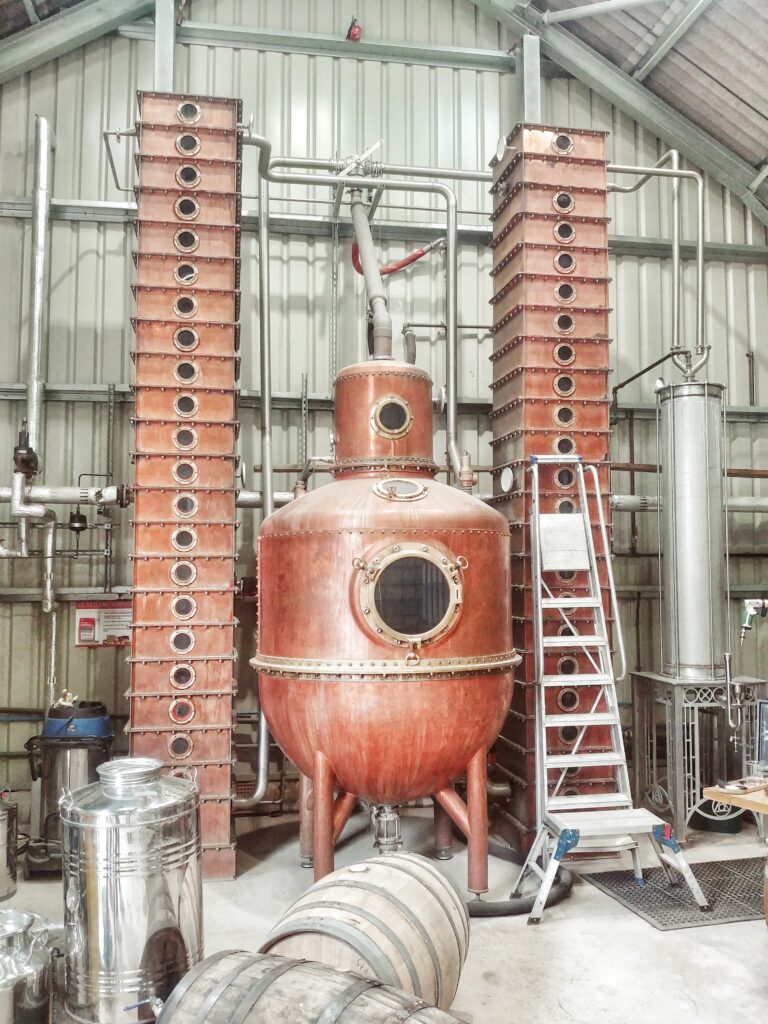 If you need a Christmas present for someone special you should mark Sept 22nd on your calendars, that is for sure 🥳
Fun fact: TOAD was present on the Friday evening at Oxonmoot and it might have something to do with me visiting them 🤩
Fun fact II: I could reveal to my patrons at the time – now my Steady members – that I already knew about the illustration that would be used for the whisky. Stanley Donwood – some of you may know him as the artist behind most Radiohead album covers – kind of gave it away two years ago.
[Please note: By German law I am to state that this is an unpaid ad.]