Black Pine Whisky – soon available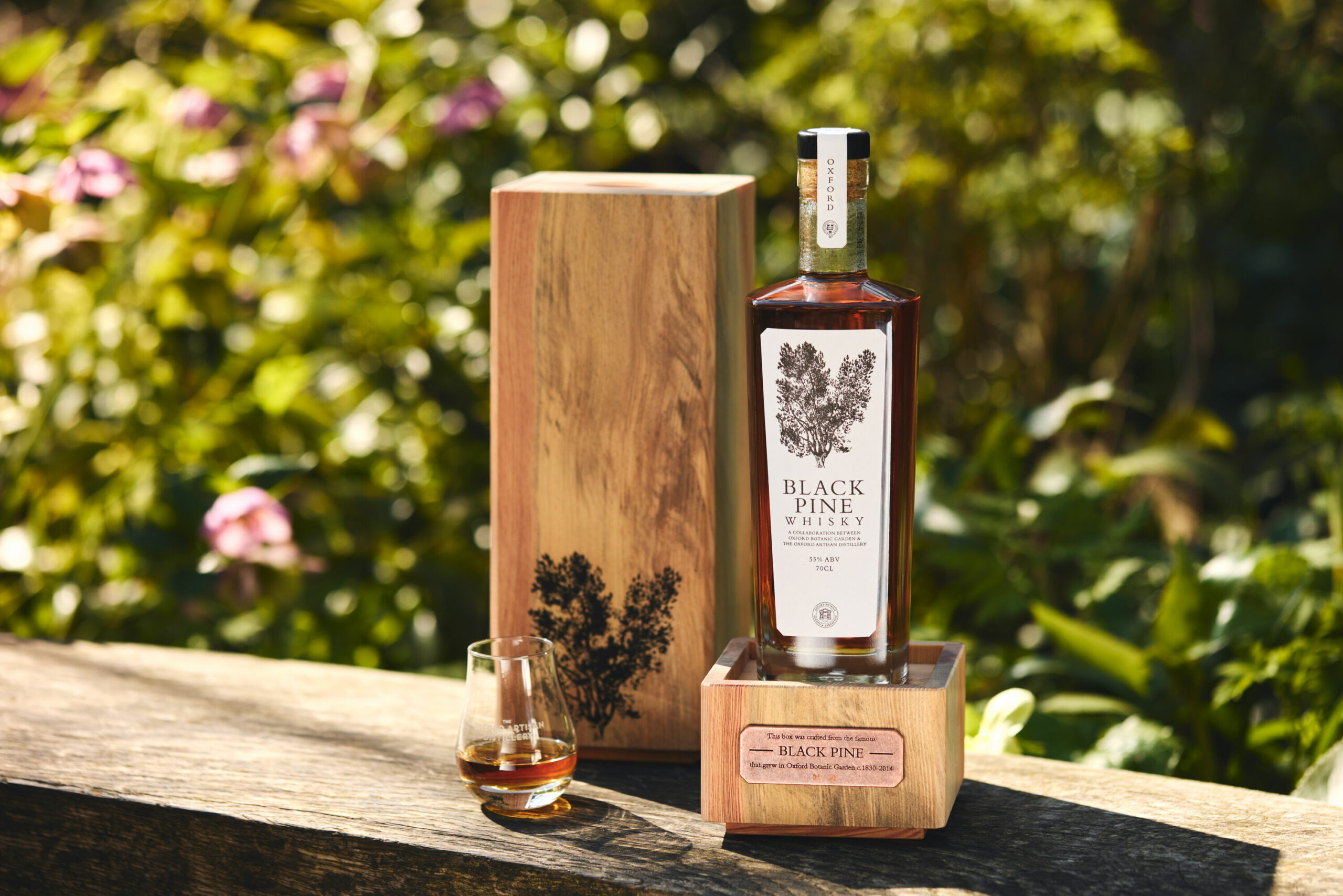 Some of you may remember that I have written extensively on the fate of Tolkien's favourite tree. And in 2020 I received confirmation on some of the things that were supposed to happen with the wood and the seeds of the Pinus Nigra.
You all know the Pinus Nigra has been replanted – former Prince Charles was there to commemorate the occasion – and then in 2022 I received confirmation that TOAD will be selling a certain whisky in 2023.
By the way, here are my last year photos of the 'new' Pinus Nigra.
But I digress…
Black Pine Whisky is coming! All the info…
PLEASE NOTE: If I am not mistaken I was the first to taste this whisky on site and given an introduction by the Oxford Artisan Distillery's master distiller – and you will hear more about this including the work behind this all next week with my Steady account.
Launching The Oxford Artisan Distillery Limited Edition Black Pine Whisky
A Partnership to Celebrate The University of Oxford Botanic Garden's 400th Anniversary and its Famous Black Pine
To celebrate the 400th Anniversary of the Oxford Botanic Garden, The Oxford Artisan Distillery is set to launch a limited edition whisky – Black Pine Whisky – to celebrate Hobbit Day on the 22nd September. The delicious Rye Whisky, inspired by 'Tolkien's Pine', comes with either a limited edition box or coaster created from wood of the legendary Black Pine which grew in the Botanic Garden for nearly 200 years and is best known for its association with JRR Tolkien.
The iconic Black Pine (Pinus nigra), likely planted in the early 1830s, met a tragic end in 2014 when it shed two massive branches and needed to be felled. The pine was the favourite tree of JRR Tolkien, and was often referred to as 'Tolkien's Pine'. The Black Pine is also unmistakably present at the end of Philip Pullman's 'His Dark Materials' trilogy, when its heroin, Lyra, sits underneath this famous tree.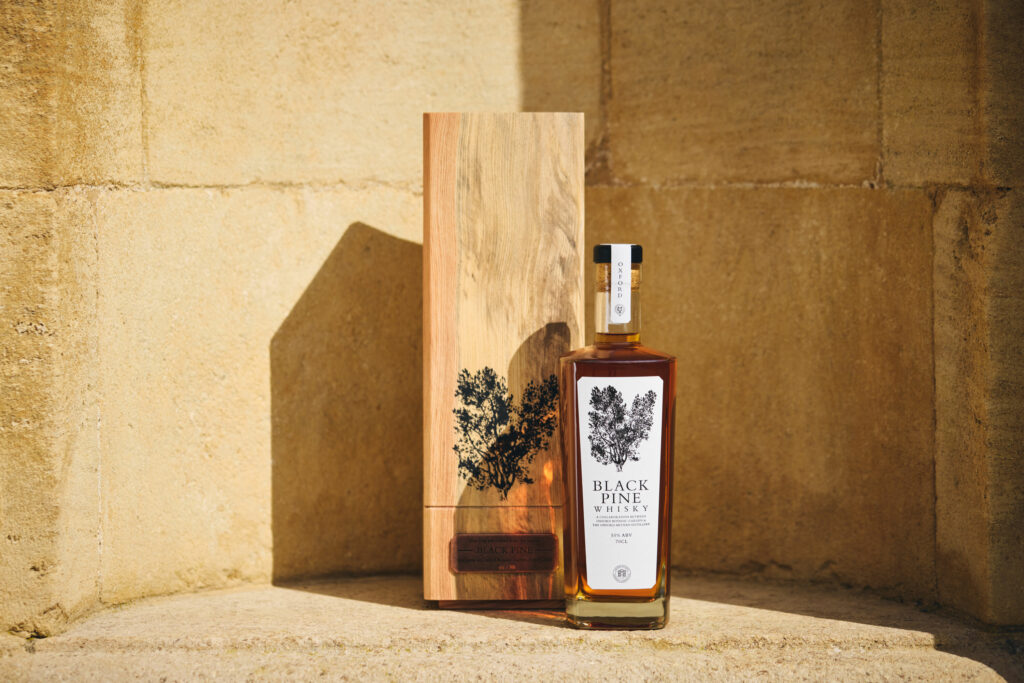 Journalist Emma Townshend wrote "The tree, possibly as old as 215 years, has been totemic in Oxford for its associations to JRR Tolkien, who sat and wrote beneath its branches, creating his Ents (giant talking trees) in response to its whirl-patterned bark."
The Black Pine Whisky is a truly special item bringing together local Oxford artisans.
The rye whisky, a specialty of The Oxford Artisan Distillery, has been created to celebrate the Garden's 400th anniversary and pay tribute to this legendary tree. Distilled from heritage grains grown exclusively for the distillery, mostly within 50 miles of Oxford, Black Pine Whisky is an ode to the essence of a pine forest. Fruity and woody, the complexity of the wood character shines through with hints of mint, pepper and cedar smoke.
Renowned Oxford illustrator, Stanley Donwood, has created an illustration of the original Black Pine for the label. Since 1994, he has created all the artwork for the rock band Radiohead with singer Thom Yorke.
Oxford-based letterpress printer Richard Lawrence, known for his collaborations with artists and designers to create highly distinctive work, has printed the label and accompanying booklet.
The revered wood of the Black Pine was expertly crafted into commemorative boxes by Sylva Foundation's Wood School. Sylva Foundation's Wood School was created to support a revival of Britain's wood culture through excellence in creativity and craftsmanship using home-grown timber, stimulating innovation in design and supporting the next generation of designers and makers.
– 30 bottles will be housed in a beautiful limited edition box made directly from the famous Black Pine tree. These bottles will also contain a limited edition print of the Black Pine tree by Stanley Donwood and a limited edition letterpress booklet. Each bottle will be numbered. The whiskies will be sold by ballot which will run from 8th September with winners being announced on Hobbit Day itself.
– 370 bottles will be housed in a beautiful white presentation box and include a coaster also made from the Black Pine tree. Each bottle will be numbered and available to buy online from The Oxford Artisan Distillery. Bottles will be £150.00
Professor Simon Hiscock, Director of the Oxford Botanic Garden and Arboretum comments
'We are delighted to be partnering with The Oxford Artisan Distillery on this unique project to celebrate our anniversary and the legendary Black Pine which was an iconic feature of the Garden for so many years. We are excited to be launching this limited edition whisky along with unique boxes and coasters crafted from wood of the Black Pine – better known as Tolkien's Pine. . It was important to us that the project included local artisans and crafts people and we have worked hard to create the ideal whisky gift to remember this famous tree in our 400th anniversary celebrations."
8th September: ballot opened for the first 30 bottles
22nd September: ballot is closed and winners announced. The remaining plinth bottles are available to purchase
Information provided by the Oxford Artisan Distillery. My thanks to them for their invitation!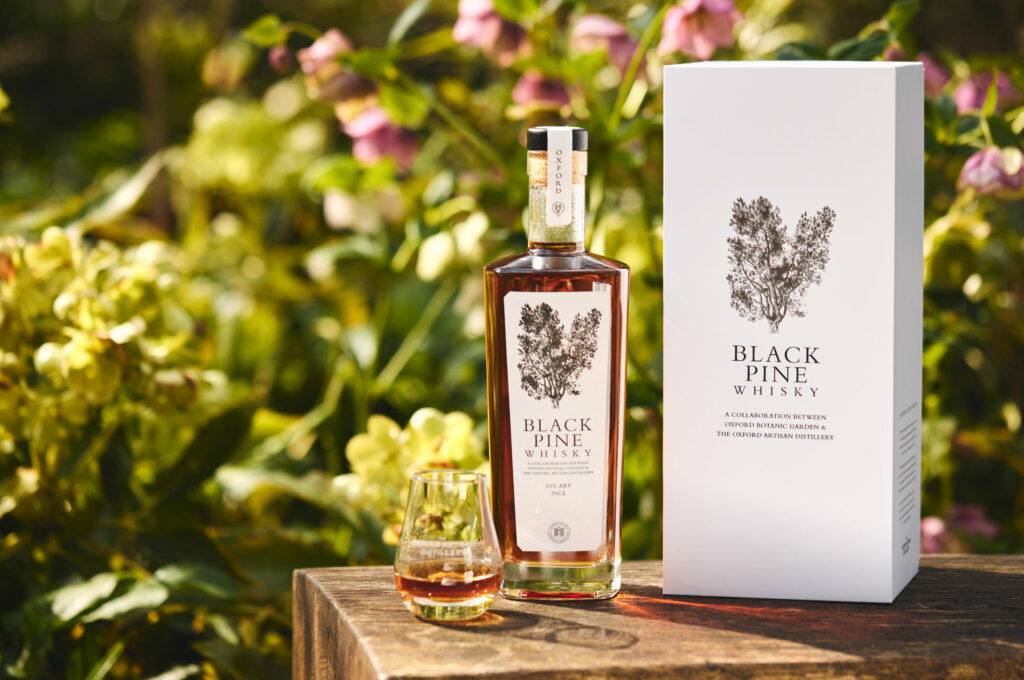 Please note: This is an unpaid ad.