Short Series: Tolkien Travel Posters. Meet the Artist: Nana Leonti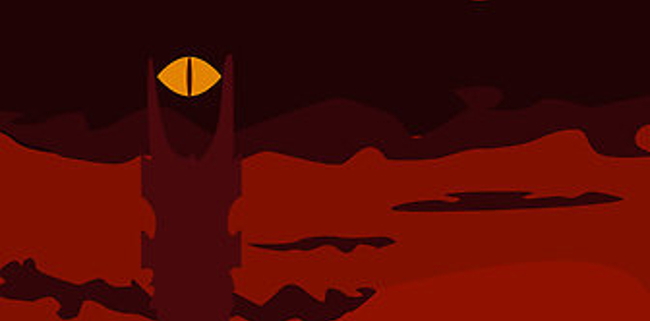 Creativity has its way to make itself heard and with an author like J.R.R. Tolkien it is pretty obvious that he has inspired artists from all over the world to paint, draw, illustrate, embellish, write calligraphy and manuscripts and much more. One of the more recent phenomena in Tolkien fandom are Tolkien Travel posters – cities, places, landscapes you should definitely have a look at (even if they are a bit dangerous in the first place!)
To show you some of the outstanding artists behind this great idea I will do three short presentations starting off with Nana Leoni.
Tolkien Travel posters with Nana Leonti
What made you do those posters?
One day I was waiting for the bus outside a Travel Agency and they had all those vintage travel posters up about Tunisia and other exotic places and I thought it would be hilarious to make one for Mordor. I made one for the Shire as well eventually! I love how they turned out!
Are you a Tolkien (fantasy/scifi) fan?
I love Tolkien. I think I've read all of his work! My most favourite book is the Silmarillion and Unfinished Tales! I loved reading those!
Will you do more in the future?
I'll probably do some for Rohan and Lothlorien. And I also want to revamp my Shire one to give it a more vintage feel!
Find out more about Athena's work
If you want to know more about Athena do hop on over to her Redbubble and Society6 stores or visit her Facebook page. You'll find lots of inspirational stuff there, from the Dresden Files to Stargate, from Game of Thrones to True Blood. 🙂
Artist bio Nana is a 28 1/2 year old girl from Greece, has three wonderful boys and has been married to her best friend since 2007! She has always loved drawing but only got really good recently. She loves working on Photoshop and strives to learn Illustrator as well! She's a geek all around but her most deep obsessions are discovering and listening to music and books.:)
Pictures used by kind permission.