Visit England, visit Middle-earth – and holiday like a hobbit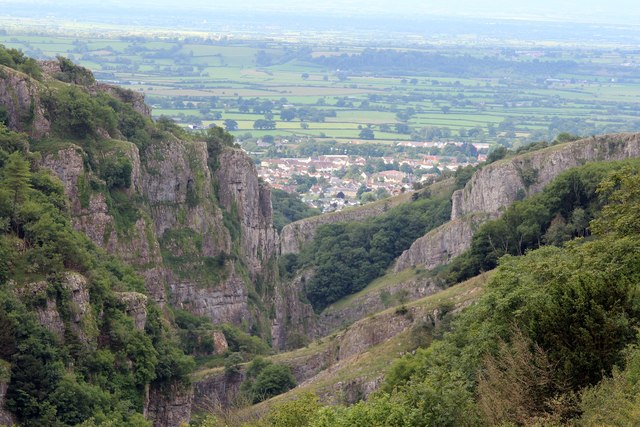 J.R.R. Tolkien drew inspiration from many sources and one of them certainly is the country he lived in – England. And as modern tourism has discovered in recent years that it is quite possible to make a lot of money by covering tv show and film locations Visit England, the official tourism website for England, has started to promote Tolkien as well. By the way: according to a 2013 publication "tourism is worth £106.0bn to England´s economy."
However, with the success of the Peter Jackson film trilogies Visit England has a lot of work to do. To many people New Zealand has become a second Middle-earth replacing the original and as New Zealand is a beautiful location to visit even without any film-related background this is an impressive task. Visit England has named the following locations as places worthy of a Tolkienist visit in press releases made in 2013:
Birmingham: Childhood Memories & Mysterious Lands
Oxford: Studies, Family life and final resting place
Cheddar Gorge: Dramatic Landscapes & Inspirational Heights
The brewing of ale is a long-standing tradition not only among hobbits but also amongst the English. A national pub week ist therefore in order and the Eagle & Child in Oxford where the Inklings met has to be part of any visit to the city of dreaming spires. And even better – there is a list of how to holiday like a hobbit:
Please keep in mind that many people claim a link to Tolkien in an attempt to boost their own "celebrity tourism." All locations mentioned in this blog post have clear and proven links to the Professor but many out there on the internet don't. And even with Visit England some of the places listed should be taken with a grain of salt: both the Forest of Dean and Kinver Edge really aren't proven to be links to Tolkien, at least not the way people are "marketing" them…
To show you what I mean by a link to Tolkien I give you Sarehole Mill as an example. He lived close to it, he mentioned it repeatedly and in a letter from 1968 he said:
As for knowing Sarehole Mill, it dominated my childhood. I lived in a small cottage almost immediately beside it, and the old miller of my day and his son were characters of wonder and terror to a small child.
That is a clear and proven link.
Press releases quoted: England's Own Middle-earth; National Pub Week; Holiday like a Hobbit.

Quote from: No. 303, Letters of J.R.R. Tolkien by Humphrey Carpenter (ed.), 1981.
Picture credits: Cheddar Gorge © Copyright Oast House Archive and licensed for reuse under this Creative Commons Licence (featured picture). Sarehole Mill © Copyright John M and licensed for reuse under this Creative Commons Licence.
Dead links were updated, March 13, 2019, with archived material by the Internet Archive.