F2M2: How Vampire Viktor is a run-down rock star creating coastlines also named Sam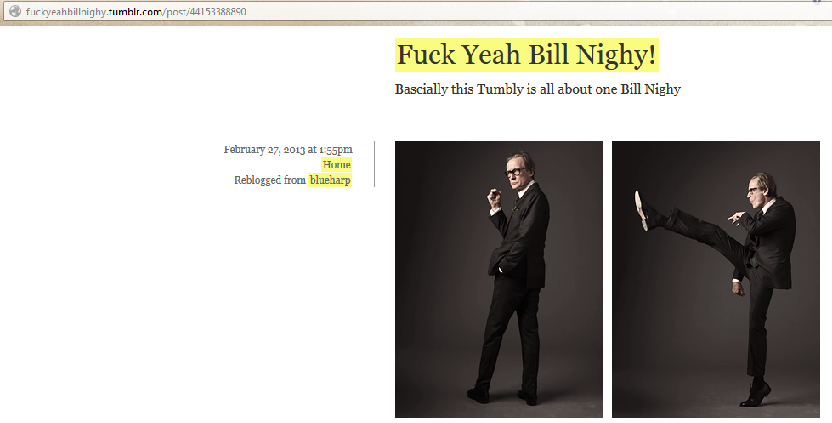 In the second installment of my on-going series "Fun Facts on Middle-earth related Media (F2M2)" I would like to introduce you to the man who inspired me to start it – Bill Nighy. My very first contact with him was in a radio series I will talk about later but for now I'd like to say his portrayal of old and disheartened rock star Billy Mack in Love Actually made me laugh a lot. Imagine my surprise when I saw him shortly after in Underworld playing vampire elder Viktor. However, that was only the beginning.
It was then that I found out about the link I had mentioned to you before: Bill Nighy was the voice of Sam Gamgee in the BBC 4 radio adaptation of The Lord of the Rings where Ian Holm was Frodo Baggins. And he went from strength to strength, fantasy-wise: in 2005 he played the role of Slartibartfast, the guy who is responsible for shaping Norway's coastline in The Hitchhiker's Guide to the Galaxy; in 2006 he was basically unrecognisable as Davy Jones, one of the bad guys in the Pirates of the Caribbean series. How could you possibly top off all of this? By getting yourself a role in the Harry Potter series, of course, where Nighy plays Rufus Scrimgeour, the leader of the Ministry of Magic killed by Voldemort's minions when taking over the Ministry. I'll skip over his guest role in the BBC Inspector Lynley series (love them!) or his short stint in a Dr. Who episode but would like to say that playing in that crappy Total Recall remake of 2012 wasn't the best of ideas, even if he portrayed the leader of the resistance, Matthias Lair, quite nicely.
Generally speaking Bill Nighy obviously has a heart for fantasy and science fiction, mystery and detective tales à la Simon Brett and his Charles Paris series and is working in projects like Frankenstein, Wrath of the Titans and Jack, the Giant Slayer. Just as an aside: his main voice-over artist in Germany is also the voice of Christopher Walken, David Bowie and Jeremy Irons. How cool is that? No wonder the man has his own fan tumblr.