Yes, Spock is singing the ballad of 'Bilbo Baggins.' And beating Young Spock. In an Audi ad.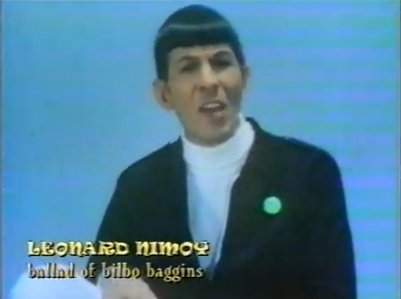 It may look like a rather unusual post to the Tolkienist but I am a fan of many fandoms (as any proper nerd/ geek/ etc. would be) and I have always had a love for Star Trek. I am still not quite sure yet whether the film reboot of the Star Trek franchise is really a good thing besides being action-packed mega blockbusters but only time will tell. But anyway, this video has just been launched and it is an ad for Audi. Yes, German car maker Audi has easily topped the charming Vader car ad and this is hilarious.
And yes: Leonard Nimoy does an impromptu rendition of Bilbo Baggins. Loving it.

And if you want to see the 'original', here it goes: