What to look forward to in 2023 if you like Tolkien and all things Tolkienian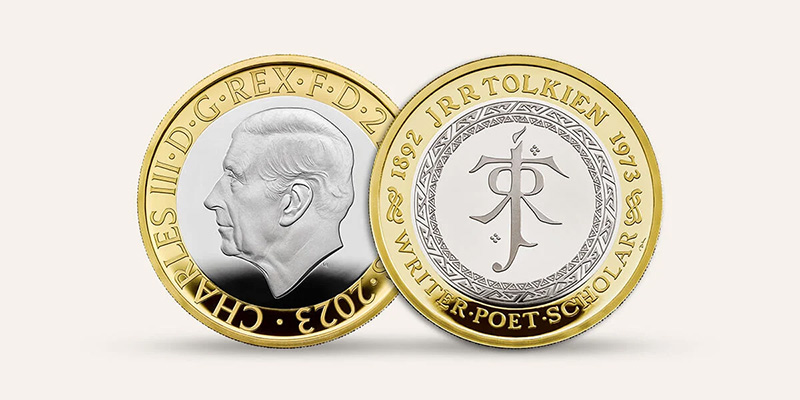 I would love to share a list of those things Tolkien fans might look forward to in 2023. Yes, this list includes a lot of different media so if you are the hardcore gamer who does not like to read books that much you will probably skip them and if you are interested in Tolkien's life and works certain adaptations might not be of interest to you but I wanted to include as much as I could on the off chance at least one of the things mentioned may bring you joy – for me it is all about confelicity!
Please note this post arose out of an episode of SmallTolk, the German-speaking, Tolkien-inspired podcast I am doing with two of my best friends, Fingolfin and Mountain King. Please also note that in some cases I have given affiliate links to bookshop Blackwell's which will provide me with a small commission.
J.R.R. Tolkien – life and works, publications
Tolkien's Library by Oronzo Cilli, 2nd edition.
Publication date Jan 31, 2023. Hardback, paperback, ebook. Available with Luna Press Publishing. More info with TolkienGuide.
Reason to be on this list Oronzo's book is a treasure trove in what I would like to call possible origins rather than inspirations – just because Tolkien read a certain Shakespeare play does not mean it was the inspiration to something but rather one of many possible origins for a creative train of thought. He lists all the books we know of that Tolkien owned or read plus some other amazing facts. A must have.
History of the Hobbit by John D. Rateliff, reissue
Publication date March 16, 2023. Hardback and Deluxe edition. Available with HarperCollins. More info with TolkienGuide.
Reason to be on this list John D. Rateliff's History of the Hobbit is a seminal work everyone with a deeper interest in Tolkien's life and works must have at home, providing us – among other things – with unpublished draft materials of Tolkien's text, insightful commentary by Rateliff and the almost legendary, if unfinished 3rd version of The Hobbit that was meant to bring the story into line with The Lord of the Rings.
The Battle of Maldon together with the Homecoming of Beorhtnoth
Publication date March 30, 2023. Hardback and Deluxe edition. Available with HarperCollins. More info with TolkienGuide.
Reason to be on this list Well, if unpublished material written by J.R.R. Tolkien himself finally makes it to publication you need to get it as soon as possible, of course! I mean, listen to this:
Leading Tolkien scholar, Peter Grybauskas, presents for the very first time J.R.R. Tolkien's own prose translation of The Battle of Maldon together with the definitive treatment of The Homecoming of Beorhtnoth and its accompanying essays; also included and never before published is Tolkien's bravura lecture, 'The Tradition of Versification in Old English', a wide-ranging essay on the nature of poetic tradition. Illuminated with insightful notes and commentary, he has produced a definitive critical edition of these works, and argues compellingly that, Beowulf excepted, The Battle of Maldon may well have been 'the Old English poem that most influenced Tolkien's fiction', most dramatically within the pages of The Lord of the Rings.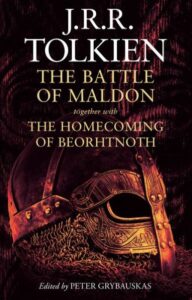 Finn and Hengest by J.R.R. Tolkien, ed. by Alan Bliss – ebook edition
Publication date April 30, 2023. Ebook and paperback. Available with HarperCollins.
Reason to be on this list Because it is one of my favourite 'stories' by Tolkien in the sense that it gave me the idea for CSI: Linguistics – Tolkien and other philologists would comb through lines of ancient texts to discover crimes committed hundreds of years in the past! That is what Tolkien is doing with Finn and Hengest, essentially. And for the publisher to finally issue an ebook is worth mentioning!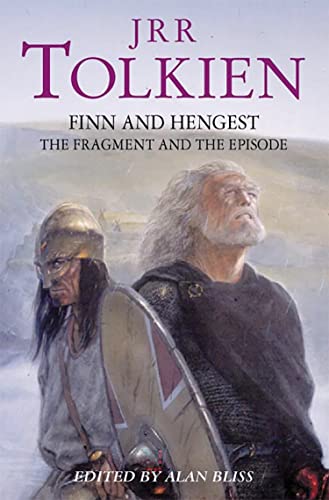 Why We Love Middle-earth: Stepping into the Road by Shawn E. Marchese and Alan Sisto
Publication date July 11, 2023. Paperback. More info with TolkienGuide.
Reason to be on this list Shawn E. Marchese and Alan Sisto may have simply started out doing another podcast but the Prancing Pony has grown well beyond that and become a global community of Tolkien afficionados so huge that they have been asked to write a book about their love for Middle-earth. I am sure it will be an enchanting read.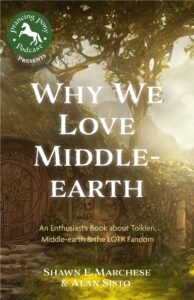 Adaptations
Lord of the Rings: War of the Rohirrim
Release date April 12, 2024. Main companies involved: New Line Cinema, Warner Bros. Sola Entertainment. More info with TolkienGateway.
"The Lord of the Rings: The War of the Rohirrim" explores and expands the untold story behind the fortress of Helm's Deep, delving into the life and bloodsoaked times of one of Middle-earth's most legendary figures; the mighty King of Rohan – Helm Hammerhand. [Source]
Reason to be on this list True, the film will be coming out in April 2024 but considering the fact that such films usually get a 6-9 months in advance marketing plan we should be seeing a trailer this year, possibly for dates like Thanksgiving or Christmas.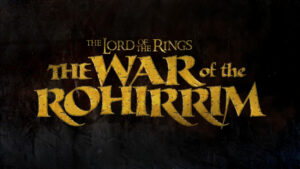 LotR: Heroes of Middle-earth & LotR: Rise to War (mobile games)
Publication date Both have appeared in 2022 but updates will probably continue to this year.
Reason to be on this list For completion's sake; I personally dislike games that call themselves free-to-play when they are, in fact, pay-to-win. They have been published in 2021 and 2022 respectively but as it is not quite clear to me whether they have actually gone past beta status and/or they are still up and running I wanted to include them. [EA Press release for HoM; RtW off. website; pics taken from their respective Google Playstore pages.]
Oh, and please do not forget – we should have had a massive Second Age MMO by now!
Lord of the Rings: Online
Publication date Always fresh and recent! Done by Standing Stone Games.
Reason to be on the list Luckily enough, we do have an adaptation that is pretty close to the book and simply seems unstoppable: LotRO! Lord of the Rings: Online defies all the rules & regulations of MMO history and is running quite happily, churning out even happier Hobbits every day! Its most recent addition was Before the Shadow, we can expect more from SSG in 2023. And I mean, seriously, why should fans be happy for things that smell like seawater, hm???
Lord of the Rings: Gollum
Release date Unknown, possibly 2023 or 2024. If at all.
Reason to be on this list German game developer Daedalic used to be pretty famous for truly nifty games with a twist so when the news came out they would be doing a game based on the character Gollum quite a few people got interested. Unfortunately, the formerly independent company got bought by giant NACON and its Sept 2022 release date got pushed back – indefinitely, so far; their Steam site and social media channels have run out of steam since then.
Lord of the Rings: Return to Moria
Publication date Spring 2023, according to rumours. Done by Free Range Games, via Epic.
Reason to be on this list It has Dwarves in it, it is set in the Fourth Age and it seems to be a crossover of Valheim and Minecraft, so if you like this kind of stuff you are up for some fun (hopefully!) It is part of the film franchise, not the series, mind! Best place to check for news is the official Discord.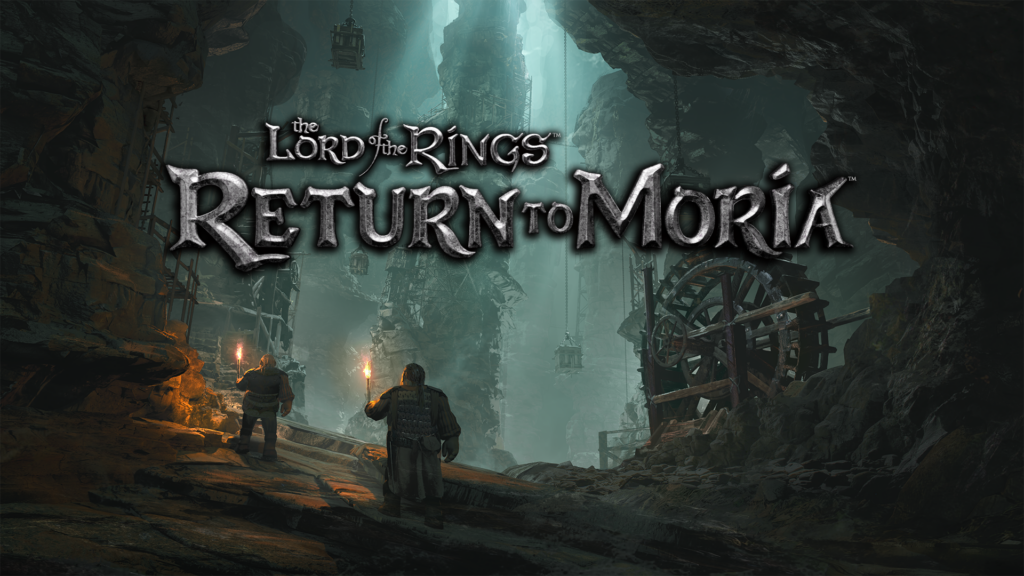 Oh, and do not forget that all merchandise questions and future projects from the film trilogies and the games of the last twenty years are now in the hands of the Embracer Group which bought out Middle-earth Enterprises!
Honorary mentions
Battle for Middle-earth: Reforged and Total War: Lord of the Rings.
Events
Now, this category is so huge it is next to impossible to even note a few of the best events out there. Having said that and because the origin story to this post is a German-speaking podcast we wanted to stress the events of the German Tolkien Society, particularly the largest Tolkien-centred event in the world, the Tolkien Days, and, of course, Oxonmoot by the Tolkien Society.
P.S. For ALL Tolkien-inspired events in the world there is One Facebook Group to Rule them all: the International Tolkien Fellowship: LoE!
When June 2-4, 2023.
Where Geldern-Pont, Lower Rhine, Germany.
Reason to be on this list Well over 11,000 visitors from all over Europe may tell you why the Tolkien Days have become such a success story – great program, great guests of honour, amazing atmosphere, and all for a volunteer-run non-profit, the German Tolkien Society.
Oxonmoot – the 50th Anniversary
When August 31 – Sept 3rd, 2023
Where St Anne's College, Oxford, UK. Official website.
Is there anything else you would like to see included?
Yes, of course, Marcel, for example these Tolkien coins with the Royal Mint *g*
Please do send me an email at marcel@thetolkienist.com if you have any suggestions!