"I was there, Gandalf, twenty years ago – at the European premiere of the Fellowship trailer!"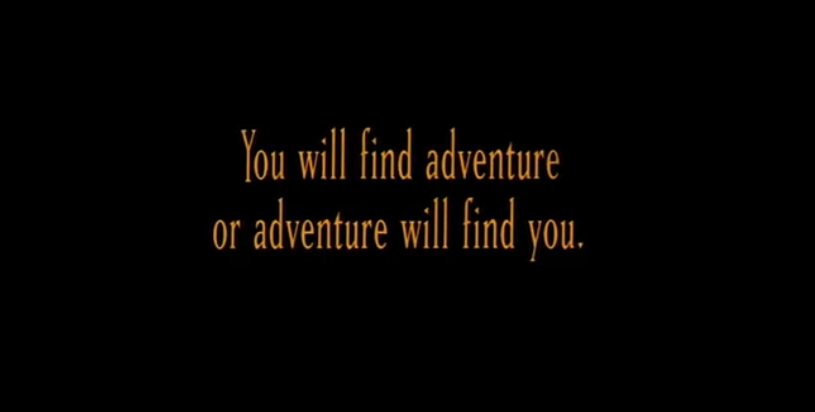 From Jan 12-14, 2001, I participated in the first Tolkien Fest, a celebration initially organised by the people behind the largest ever German-speaking website dedicated to the film trilogies, Herr-der-Ringe-Film.de. The occasion for this wonderful festival obviously were the upcoming films and about 150 nerds converged onto the beautiful medieval castle of Hohensolms, a Jugendburg where we had the European premiere of the first Fellowship trailer.
This very first major event inspired by the film trilogies in Germany had quite a few things to offer. Back then the internet was still in its infancy so the webcam installed by sponsor Metacor did offer freezes most of the time but the chat from the website was alive and kicking for all of those who could not take part in this event.
The German Tolkien Society did have a representation, of course. As the chairman I did a workshop on the recently published new translation of The Lord of the Rings (a hugely divisive topic at the time that put my name in dozens of national newspapers), we did a discussion round on it, and after that I led a discussion round on the question Can a film adaptation do the novel justice?
René van Rossenberg of Tolkienshop.com was there to fulfill merchandise wishes but also to do a talk on J.R.R. Tolkien's visit to Amsterdam in 1958. The eminent German artist Anke Eissmann showed her work in an exhibition.
Generally speaking, it was a huge blast with people loving the books and looking forward to loving the films as well. We partied in two bars, had a costume competition, one of the toughest Tolkien quizzes I ever had the chance to participate in, a banquet – all the things one has come to expect from such fantasy festivals.
And then, on Saturday evening, everyone was invited to the main hall. We had to line up to get searched – no cameras, no other recording devices – as the then German film distributors Kinowelt had brought something very special.
Nobody really knew what to expect. However, looking back today, twenty years after the fact, I can only recall a feeling close to euphoria and people breaking into applause and tears when the Fellowship started to come over that ridge, in slow motion.
We made the people of Kinowelt repeat the trailer many times over. That weekend I made friends for life. And it was the only time I ever wore a costume, as a Nazgûl, but there were two problems with that: first of all, there were about 20+ Nazgûl and some of them were excellent cosplayers on an almost film costume level and I wore black tight leotards, black military boots, and a black satin cloak having put half a gallon of product in my hair to make it as black as possible and had my face painted black. I am not mentioning the frilly black shirt.I looked like crap. And second, I had bought my then tall blonde girlfriend a green satin dress at the Schatzkammer in Cologne (The Treasury, a LARP store) for her to blend in – meaning, she would stand outside in the freezing cold with those 20+ Nazgûl, all of them smokers, and share a fag while I am a non-smoker. So the gorgeous blonde elf was having loads of fun with the Witch-king of Angmar (including the mace!) while I … Well, I am grown-up man now and it is all in the past! Anyway!
This night truly changed a lot of things for the people who were there. Kinowelt had hoped for their film distribution to be a success and they had started a beautiful website in German.
Unfortunately, New Line Cinema decided to recall the distribution rights shortly before the first film came out and Kinowelt went bankrupt. However, at that time the admin to the herr-der-ringe-film.de page, Stefan Servos, who was also behind the Tolkien Fest, had been sent to New Zealand to see the shoots and met up with Peter Jackson. For years he was not allowed to speak about this but he finally did a lovely piece on his stay – and he was later on invited to the world premiere of The Return of the King.
Truly a weekend to remember.
Would you like to know more about my first talk at Oxonmoot in 2001 when I mentioned this very event? Join me in my adventure and become my patron with Patreon.
Picture credits Castle Hohensolms, entrance & main entrance by Otto Domes are licensed with CC BY-SA 4.0. To view a copy of this license, visit https://creativecommons.org/licenses/by-sa/4.0)
Kinowelt LotR website (c) Kinowelt, New Line Cinema.
All other images (c) Marcel Aubron-Bülles
According to German law I have to infom you all links to enterprises/ artists are [unpaid advertisements.]