#Tolk(ien)tober is happening
A great event has been happening since October 1st, #Inktober, as it is commonly known on social media.
In 2009, Jake Parker started Inktober, a popular annual celebration of ink drawing during the month of October (…) Inktober is a challenge to create one ink drawing every day for each day of October and post them on social media (…) [Wikipedia]*
Now, in the face of 2020's particularly stressful months there really is no need to have a drawing every single day but it is meant to be a motivational exercise and a community experience at that. Tolkien-inspired artists started to join strongly last year with the hashtag #Tolktober and this year #Tolkientober has started just as fantastic. 
Artist Molly Knox Ostertag provided the template for this year's challenge and as far as I can tell most artists are following her lead:
[(c) Middle-earth October by Molly Knox Ostertag.]
This event is happening both on Twitter and on Instagram and if you like to see a lot of Tolkien-inspired art then this is a great opportunity for you. Much of it is ink work, of course, as originally suggested by Parker for the #Inktober challenge, quicker to do on a daily basis than a full-blown illustration. However, with digital art these days many other options have come to the fore as well.
Enjoy!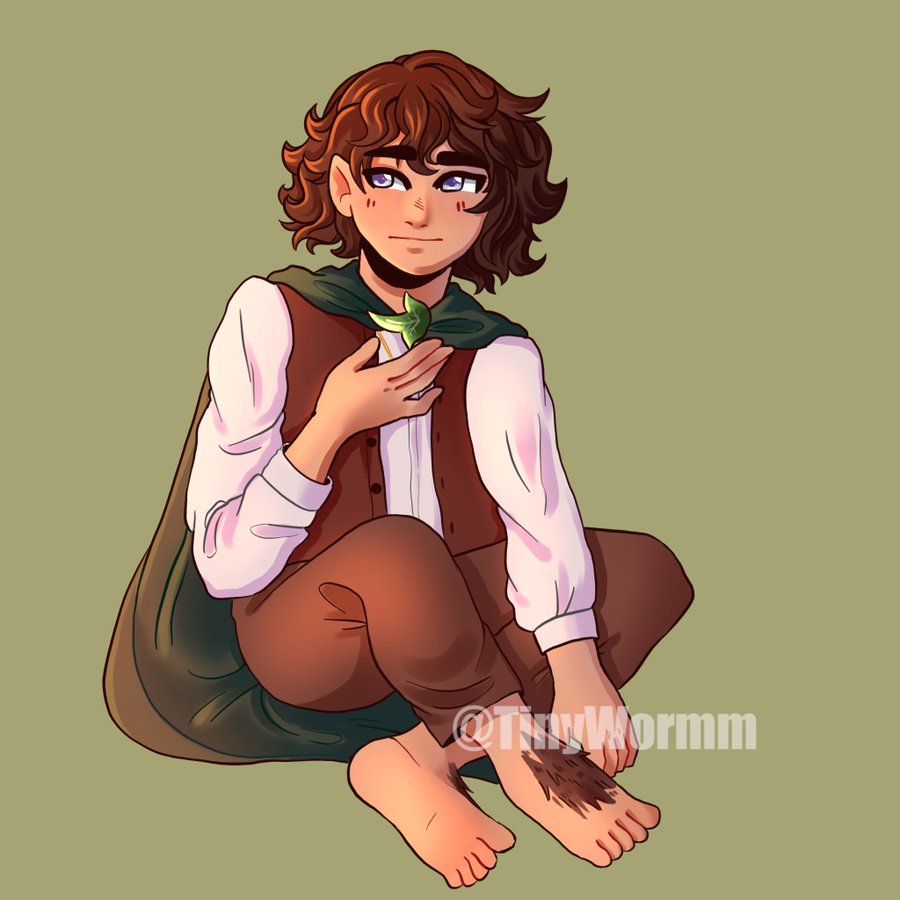 [Frodo by (c) TinyWormm; please also see her Redbubble account.]
*I would like to note that Parker has come under fire as he trademarked the term Inktober in 2019 and had cease and desist notes sent to artists; it seems to be one of those cases in which community work becomes incredibly successful and then someone tries to make money off it, at the disregard to others.